Imperial Valley At A Glance
There are over 10 top performing higher education institutions within a 100 mile radius of Imperial County and 3 notable colleges and universities in the area, including San Diego State University - Imperial Valley, Imperial Valley College and CETYS University, a competitive university in Mexico with accreditation in the U.S. Nationally ranked universities such as University of California, San Diego, University of San Diego, University of California, Riverside and others are within 150 miles.
Imperial County has a population of 180,700 and a labor force of 77,400 as of 2019. The population swells to an additional 70,000 daily for business, workforce and leisure. Daily commuters and relocating residents from nearby cities in Coachella Valley, San Diego County, Mexicali Valley and Yuma County, Arizona provide ample opportunities for future growth and supply.
Publicly owned water and energy delivers affordable rates to Imperial Valley residents and businesses. Imperial Valley offers the lowest energy rates in Southern California. With over 3,000 miles of canals, water availability sets Imperial County apart from surrounding regions. The current balance of water designated for industrial use is 21.2 million gallons per day, at a competitive price of $85 per acre foot or 26¢ per 1000 gallons.
There are over 8,000 acres of industrial zoned land available at affordable prices. As a result of new developments in rising industries such as lithium and solar, our real estate industry has a robust and active market. Developers are very interested in the Imperial Valley for a variety of reasons. First, access to water, second, cheap, economically priced land, and third, plenty of natural resources. The Valley continues to be sought after and the real estate market has been at an all-time high, despite an ongoing pandemic.
Imperial County is centrally located in southwestern United States. Situated along the southern border of California, Imperial County has ample and underutilized transportation routes to major markets in California, Arizona, Nevada and Baja California, Mexico. Within 300 miles, there are over 33 million consumers and multiple international airports. There are also 5 international ports of entry within 100 miles.
Imperial Valley businesses can take advantage of multiple federal and state incentives as well as other unique incentives to our area.
California's Manufacturing Sales Tax Exemption

California Competes Tax Credit

Employment Training Panel

Foreign Trade Zone #257

HUBZone

New Markets Tax Credit

San Diego/Imperial Recycling Market Development Zone

Opportunity Zones

Workforce Innovation and Opportunity Act
Learn More about these incentives.
Imperial Valley is an established agricultural hub with a diverse portfolio of crops and livestock. Imperial County produces over 100 commodities per year and is a leading exporter to markets in Mexico, Canada and Asia. Food processing companies from all over the world are doing business here.
Imperial Valley has emerged as a top region globally for renewable energy production, including solar, geothermal and wind energy. The Imperial Valley is the #1 region in North America for geothermal energy production and ranks #2 worldwide. The Valley has recently been recognized internationally as 'Lithium Valley' and is set to become the nation's largest concentration of lithium extraction facilities in the next 3 to 5 years.
A diverse set of industries are recognizing Imperial Valley's assets and the advantages of locating here. Growing industries include manufacturing, international trade and logistics, food processing, recycling and transportation fuels. The region is also becoming fertile ground for innovation. Biotechnology firms have chosen the Valley for its affordable utilities and the unique cross-section of advanced agriculture and renewable energy.
Learn More about these industries.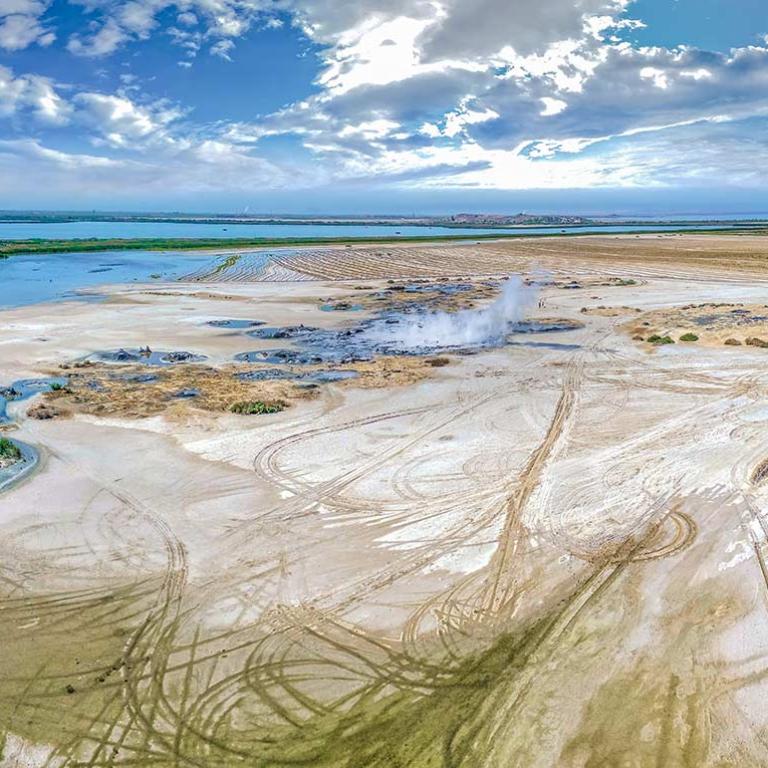 Industry Spotlight: Lithium Extraction
California is leading the nation in the transition to a clean energy economy. The state is at the forefront of policy, technology and investment in renewable energy and transportation electrification. There is, however, significant work ahead to build on this progress. New measures must be considered with a focus on the joint specter of climate change and post Covid-19 economic recovery. The opportunity exists today to meet these challenges by developing California's "Lithium Valley," located in Imperial County. Lithium Valley can serve as the anchor to a fully integrated, domestic battery supply chain, including development of critical minerals for battery materials, research and development on battery components and efficiency improvements...
In the News
Additional Resources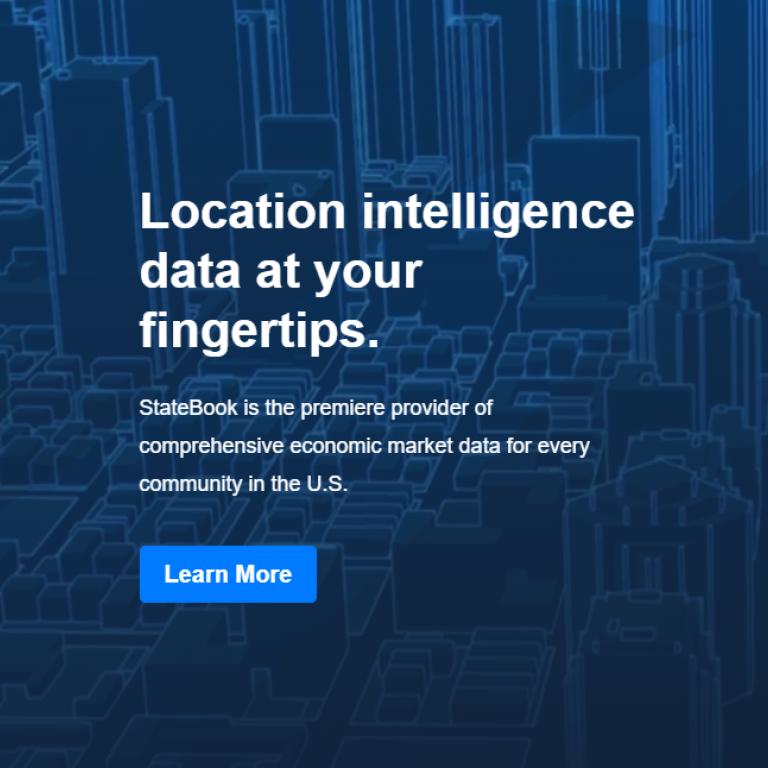 StateBook International
IVEDC partners with StateBook International to provide clients and local businesses with the ideal database for conducting competitive market analyses and finding the latest statistics for the region. StateBook holds comprehensive information on regional demographics, housing costs, income, industrial growth, transportation, utility providers and more.
Site selectors may confidentially search and compare locations by county, MSA, or EDO, and create detailed reports using StateBook's data aggregated from dozens of reliable, independent, third-party databases. Site Selectors may also anonymously contact IVEDC directly through StateBook to ask questions and request additional information.
Head over to our StateBook profile to learn more.